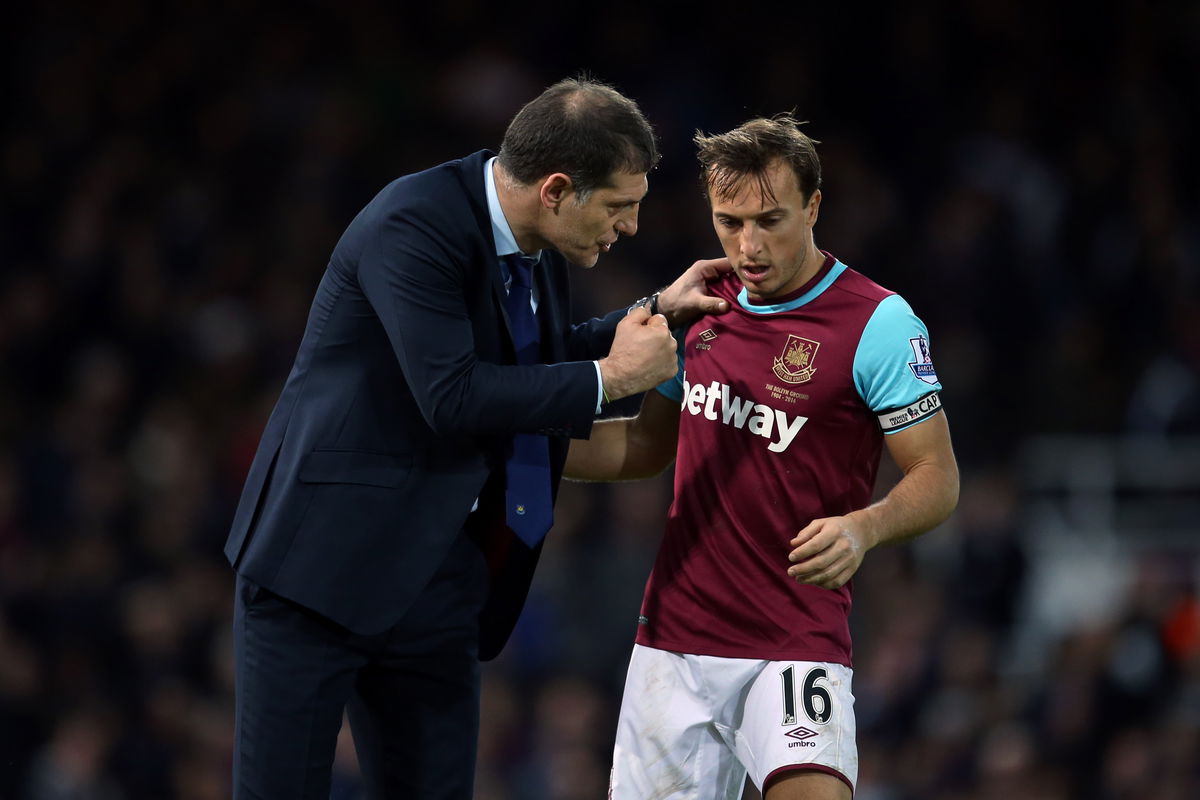 The time has  come for Slav to bite the bullet tough though that is going to be.
A few days ago the manager was speaking of captain Mark Noble in glowing terms describing him as a major influence and his man in the dressing room.
The friendship between the two is clear and that is good but both will know there will come a moment when the boss may have to pull his man gently aside and say: " You have to take a rest son."
The captain has been playing since the Europa Cup qualifiers and has now clocked up a total of 30 games. It is taking its toll with every successive 90 minutes.
He's never been the quickest across the ground and there have been errors which have led many to probably correctly believe he now has to be dropped.
Last night's crazy error of judgement when trying to play a short and ill judged ball when it was required in the box was as difficult to understand and accept as any mistake by the team this season.
Surely he had seen Fonte and Reid had even moved up – leaving us uncovered at the back  yet still he chose to play a suicide ball against a team who can and will take full advantage.
We all have mixed feelings about the captain because he's a Hammer to the core and thus criticising and calling for him out is as tough as it gets.
But Slav made a point – whilst not naming him – of addressing that awful first goal in critical terms afterwards and given this isn't the first time Mark has been culpable of  sloppy play he now has a decision to make.
Mark's automatic spot in midfield, whilst clearly below his best, is causing issues elsewhere with Cheik Kouyate – clearly the more energetic and effective midfielder – marooned at right back presumably because Slav trusts neither Sam Byram or Havard Nortveidt in that role.
It's very much a personal opinion but I believe the manager now has to be brave and trust one or the other of them, move Mark aside and play Cheik and Obiang in the middle of midfield.
This one has been brewing for a long long time – it's surely time for Slav to address it!