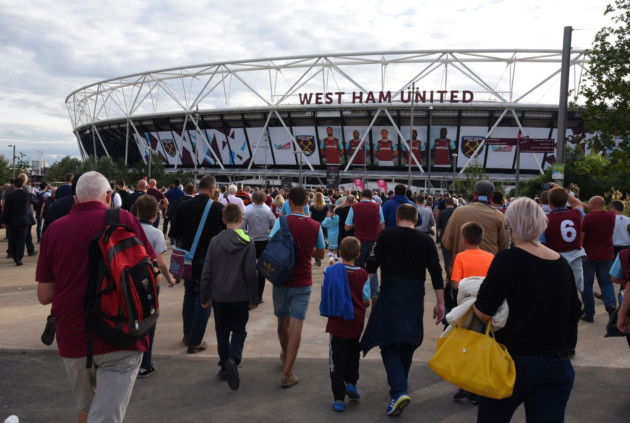 We may not approve…we may be thoroughly peed off about it…. but the reality is that in a fortnight's time – as things stand – we kick off again and the Hammers have perhaps the most important nine games ever in front of them.
As things stand -and whether or not we agree – the government is right to ease lock down to the point where we can play behind closed doors – it's time to get on with it  and accept the inevitable.
West Ham must survive this season or go into free fall to the point where its very existence is threatened – sorry I do see it as seriously as that.
Covid 19 has decimated finances…relegation, which the betting tips show is quite likely, would see nails be banged in harder than ever before!
Make no mistake, this club of ours is currently in serious trouble despite the various short term economies that have been made and to disappear into the Championship would be a disaster of disasters.
So  – as of now – for me anyway, the only think that matters is to ensure that we accept what's happening and just get on with it.
Much has been made of the relegation models which come up for discussion on Thursday at a chairmen's meeting but PLAYING THE GAMES is the best way to avoid relegation. It's in our own hands!
We may or may not be as well placed as the Germans to restart but it's encouraging there have been no major setbacks to the Bundesliga season thus far.
Behind closed doors football is not ideal in anybody's world and the whole thing may be driven by money but didn't we always know that?
The sadness is that we – the fans, the people who really provide the home advantage – won't be around for the remaining London Stadium games.
We can influence nothing but I trust plans are in place to play 'Bubbles' before the game and at half time at the very least.
Difficult, difficult times  but let's now – like it or not – accept what's happening and give the team all the support we can via social media.
COYI