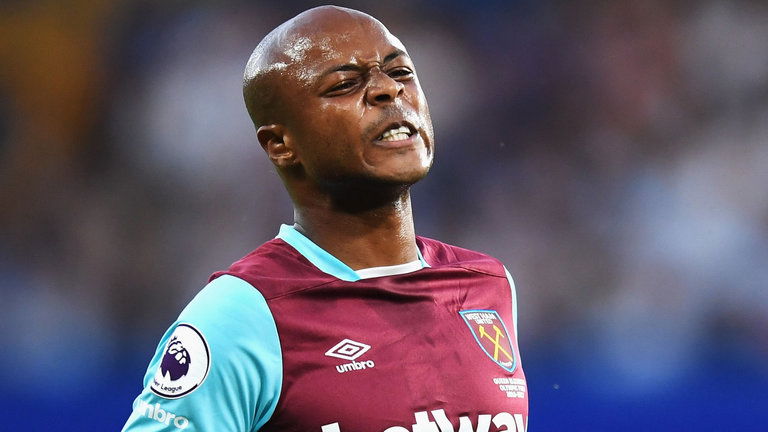 Let's think a little about Andrew Ayew as the nasty cloud of post Bournemouth dust starts to settle a little.
Here's the club's £20 million record signing – sanctioned by the manager as part of what is a transfer window think tank collective – unable to get a start in the first team.
Now this isn't the place to decide "WHO BOUGHT HIM" in that never ending discussion from those looking to lay blame somewhere. Pointless anyway because his record shows he has great feet, tricks and GOALS in him.
So here he is – a player on whom on whom the club spent the biggest proportion of its transfer budget – appearing as a fringe player on his rare excursions in the team after picking up injuries.
He has scored or assisted in each of his last three games. That's not bad for a bloke who – despite the hefty transfer fee – is only getting 20 minutes per game. Slav allegedly bought him as a No 9 when we were looking for THAT STRIKER!!!!
Yet in reality he's a No 10 or a player who can perform in either wing role in a three and despite being little game time his stats read well as they did at Swansea.
Last season he scored 12 at Swansea and the clear hope when spending the big dough was that he could equal or better that after grabbing 44  in 160 at Marseilles.
Surely it's time for the guy to be given his chance from the start over a decent run of games – we really need to know what he's all about.
Any other decision smacks of negligence to me.