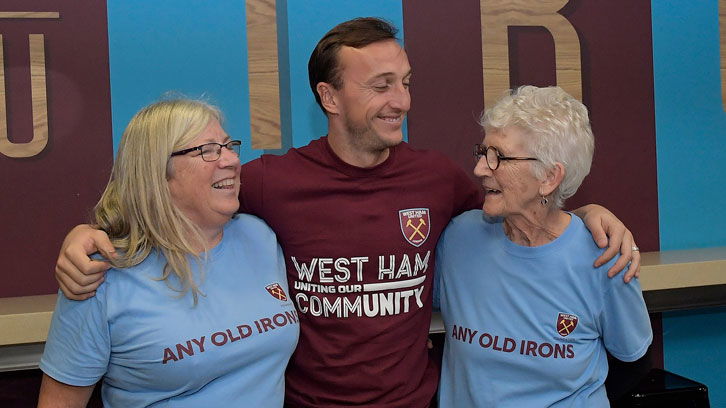 Mark Noble spent part of his yesterday watching our under 18s demolish Norwich City  handing  the Canaries kids a 5-0 youth cup thumping .
And that's why we love the guy. He's involved in every area of activity at this club and it's why I get angry when some  choose to judge him on where he is as a first team player right now.
He knows, we know and everybody else inside the club knows that he is almost at the end of a career which has seen him serve us so well.
No, he's not the player he was – of course – and in a season when we are going for unparalleled top four glory we are allowed to say so.
Mark has decided though he can give the club some value for the next 12 months and given his record we have to trust him on that – he is not going to do anything to harm the club he loves.
But some of the comments I read here and there about another year being a sentimental decision,  soft and out of order make me totally and utterly sick.
Who are these people to judge a bloke who has given everything he's got down the years with throwaway comments like: "Winners know when to stop."
I bet those kids who saw him turn up to watch them yesterday were as thrilled as teenagers can get.
There's little room for him in the midfield of the first team game to game but if he reckons he still has something to offer I'll go with that.