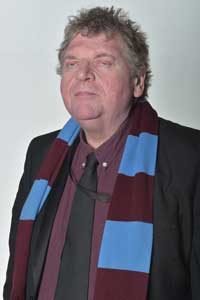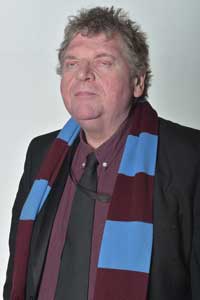 Blind Hammer argues it is time for an important rule change.
After our opening day humbling by Manchester City, Manuel Pellegrini joined the increasing number of people criticising the tactics of cynical fouling which has underpinned the success of both city and Liverpool.
Both City and the Reds employ an extreme high press in order to dominate possession in their opponent's half. Earlier this year, I discussed statistics which showed how teams that achieve majority high possession are, over time, more successful.
Yet the risks associated with the high press is, of course, vulnerability to a counterattack.
To counter this risk more than half of Manchester City's 13 fouls against West Ham were committed, not defending their goal, but high up the field whilst in West Ham's half.
So, to minimise and, in many cases, eliminate risk of a breakaway, both Liverpool and Manchester City deploy the tactic of cynical tactical fouling in their opponent's half.
Manchester City coach Mikel Arteta was famously caught in a TV documentary explicitly instructing his players that if there is a what he called a "transition" they must make a foul. The fact that City players are coached in this tactic makes Pep Guardiola's insistence that his team are innocent of this cynical tactic hollow.
Data analysis quoted by the BBC also show how both City and Liverpool deploy foul play of this kind to support their high presses. Liverpool were the worst offenders with 63% of their fouls committed high up the pitch in their opponent's half, with Manchester city third with 58%.
The other measure the BBC looked at was the speed of fouls committed after losing possession. Over the last two seasons Manchester City and Liverpool are amongst the worst offenders, both committing fouls between 7-8.3 seconds of losing possession. This season only Arsenal are worst.
The cynical aspect of this fouling is also supported using skilful niggardly trips and nudges designed to avoid attracting yellow and red cards.
So, I believe this unfair tactic has been exploited scientifically by teams such as city and Liverpool, already advantaged by massive cash in-balances.
Referees need a further sanction to counter tactical foul high up the pitch. Referees are currently inhibited from penalising with yellow or red cards, given the distance from goal, and the lack of violence with these niggardly fouls.
Years ago, there was an experimental provision where a referee could advance a free kick 10 yards in the case of dissent. This was abandoned by FIFA, but I believe a similar provision is now required.
My suggestion is that in the case of a cynical tactical foul committed high up the field to support an extreme high press, then the free-kick should not be where the foul was committed, but instead anywhere on the D of the offending team's penalty area.
This would provide the referee with an essential extra sanction. It would also reduce the incentive for city and Liverpool to exploit the rules in this way.
The current sanctions of free kicks, yellow cards and red cards are clearly not adequate.
COYI
David Griffith