Maybe I am among the few who will be delighted to see an end to £30m and £40m so called super star signings  arriving at this club.
Overpriced and over here comes to mind when I consider the likes of Yarmolenko, maybe Anderson and Haller currently, particularly when I look at those who have cost nothing like as much and are home grown.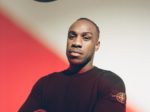 David Moyes is set to reach into the Championship and maybe lower when the next season comes around and that's not because our club, like all others, will be on the financial brink as the health anxieties continue. It's the way he operates and has done throughout his career.
I don't think it's too far a stretch to claim that the Brits from the lower divisions and in one notable case – the academy – are poibably the most important players we have seen at the club this season and last.
Former Ipswich star Aaron Creswell – like all players – has had his injury and fovaluerm problems but nobody can claim he hasn't come back to towards his best after arriving for £7 million six years ago and making close to 200 appearances.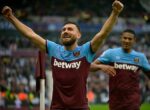 Mark Noble's contribution doesn't need to be detailed, nor does Declan Rice's but although he certainly isn't everybody's cup of tea former Hull City midfielder Robert Snodgrass has been another admirable performer since arriving for £10 million following his Aston Villa spell.
His high energy all action style, set piece assists and nine goals across two average season puts him in the same group of  success stories.
But my pick as a player who has been perhaps our biggest and greatest hope in real times of trouble – as seen too often this season – has been Michail Antonio signed from Nottingham Forest for £7 million.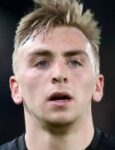 Now there is huge excitement and rightly so about the latest Championship signing Jarrod Bowen who looks to have everything we need right now.
Between them the players mentioned were signed at a total of just over £40 million – less than Haller and four or five million than Anderson.
It doesn't end there as we have also seen the emergence of Grady Diangana who will hopefully come back from West Brom as a ready made PL player and we also have the exciting Jeremy Ngakia and Ben Johnson emerging along with Nathan Holland.
The big, big spending days may well behind us and frankly – for me anyway – it's not a day too soon!