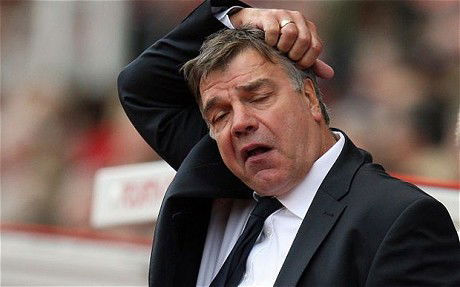 Quite where Sam's head was when he described "tippy tappy football as b…..ks sometimes" and that it was a return to the direct game in the second half which won yesterday's match remains entirely beyond me!
This is not an anti Allardyce rant because I'm sure he was winding up the faithful for reasons best known to himself.
Personally I don't understand a single word of what he had to say. I just don't get it – somebody help me here please.
I can see no context in which the remarks make sense at all.
His precise quote was: ""All this tippy-tappy stuff – everybody keeps on going about the right way to play football – is all a load of b******s sometimes.
"Getting the ball into the opposition box as quickly as you can with quality is definitely sometimes the best way forward and that's what we did in the second half and that's why we won the game."
Does Enner Valencia and Morgan Amalfitano's fancy footwork for the Frenchman's goal qualify as tippy tappy?
Was the glorious pass to Stewart Downing from Alex Song and the run to score, tippy tappy?
Was the rocket shot from Enner Valencis which fell to Andy Carroll tippy tappy?
Sorry Sam none of what you had to say makes the remotest sense to me unless for reasons I don't understand you considered out first half display tippy tappy.
In fact we didn't play any football at all and your admission that you returned to the diamond in the second half is peculiar given that most don't believe you should have abandoned it in the first place.
A return to a style which has seen us produce our best football this season is hardly the mark of tactical awareness – quite the opposite in fact as it should never have been abandoned in the first place.
If there's anybody out there who has the first clue what those remarks are all about, please leave your comments here or on the FB ClaretandHugh forum.
Enlighten me…PLEASE!