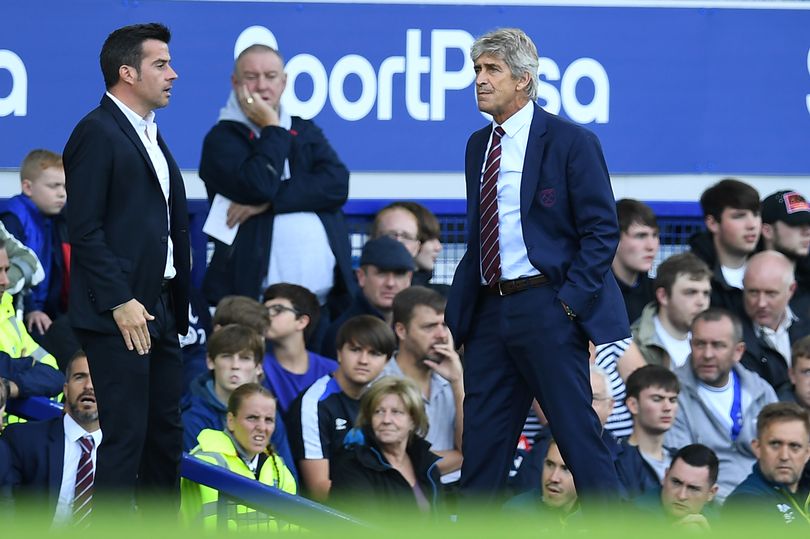 Everton are wheeling out the heavyweights as they bid to convince themselves the Hammers are there for the taking on Saturday lunchtime.
No problem with that of course as we all do it when our clubs are in trouble but it's always a very obvious sign that a team is in a serious fix!
The recent run of defeats from the Toffees is well known and they of course need to be inspired by former heroes and none come much bigger in Goodison terms than first team coach Duncan Ferguson.
He rarely has much to say and that he is issuing rallying cries so far ahead of the game should be as much an encouragement to us as he hopes it will be for Marco Silva's squad.
He wants the players the sort of unity required if they are to beat us at Goodison – something he obviously believes is possible.
Speaking ahead of the game he said of what boss Marco Silva has dubbed a "must win fixture" he said: "We've just got to make sure we can turn it around, I really believe that. I think we will prove that on Saturday.
"The spirit is still there – 100% definitely.Everybody's behind the manager and we know that the fans will always be behind the club.
"We just need to turn the positivity that we've got around the place into victories, that's what we're looking to do."
Brave words and no doubt at tomorrow's presser Manuel Pellegrini will stress the need to respect the opposition as wounded beasts are always dangerous.
But if the Hammers are to be respected as the "big club" our manager regularly preaches this is a game from which we should ourselves capable of taking three points.