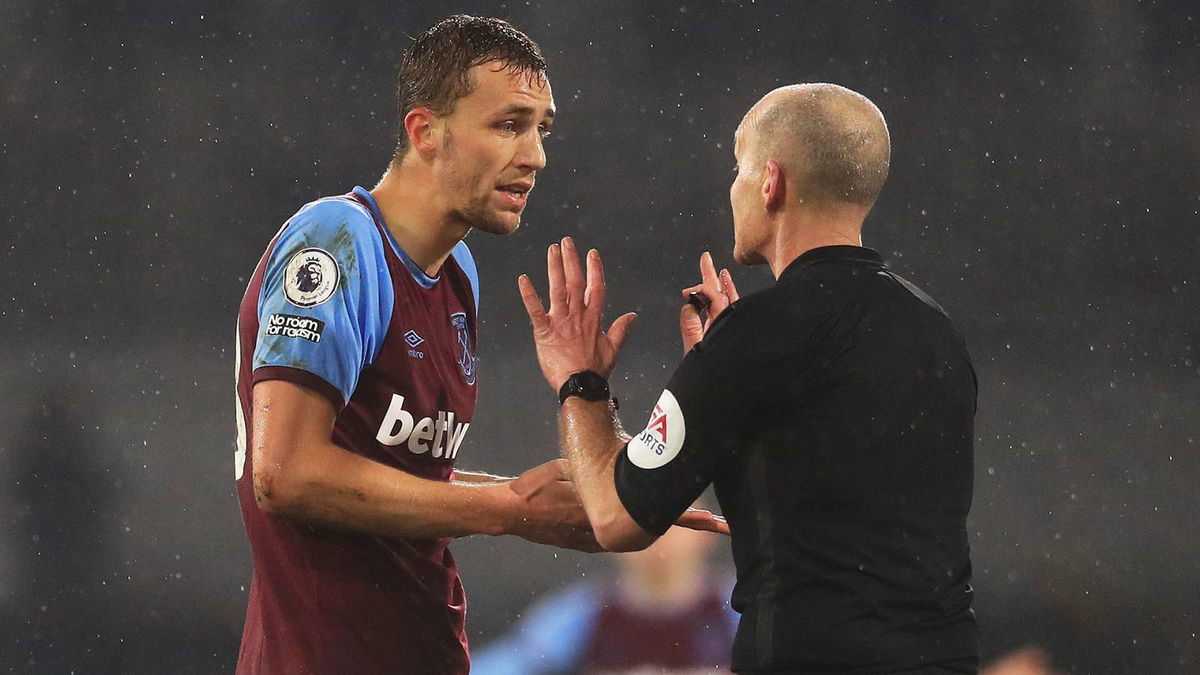 Tomas Soucek has released his own statement on social media following his sending off this evening.
The Hammer who has never been sent off in his career before told his Instagram followers  "I spoke with @aleksandar_mitrovic_45 in and after the game and he said to me that our duel was fair, I thank him for that. Unfortunately, the referee had different opinion. Anyone who knows me knows I would never mean harm to another player. I am sorry for this moment in the otherwise great season. Really nice fair play moment from Aleksandar 👍"
West Ham fans are united in their condemnation for Mike Dean and Lee Mason and the club have already vowed to appeal the red card.
David Moyes called it a rubbish decision[to send Tomáš Souček off for alleged violent conduct against Aleksandar Mitrović.
Speaking after the 0-0 draw at Craven Cottage the manager said "I don't really know what we can do because it's a closed shop with these things and you find it very difficult to get anything back from the referees or anyone involved in it. It was accidental, but I think players have got a responsibility to do the right thing as well, and quite often we're seeing lots of them not, and that makes it hard for the referees.
It's something that's crept into the game (players going down after minimal contact from their opponents) and the only ones who can stop it are the referees by saying 'no, get on with it, we're not accepting that as being enough contact' and if tonight is the level of contact you need to have to get a red card, my goodness we're going to see an amazing amount of red cards."
David Moyes is not alone with Sky Sports pundit Jamie Redknapp telling viewers "What is happening to our game? We all love football, but when you see decisions like that… you can blame Mike Dean, VAR, whoever you want. What is he seeing there? He goes over to the screen and still decides to give him a red card. He's tried to get his arm out of the way. Mitrovic has tried to grab him, and he lifts his arm to get it out of the way, and completely by accident he catches him. What is football coming to when we give that as a red card? Even the players can't believe it."