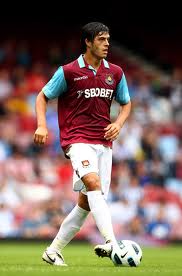 James Tomkins was arrested outside a Brentwood nightclub in the early hours of Sunday morning.
The 24-year-old central defender was arrested and charged with assaulting a police officer following a disturbance at the Sugar Hut nightclub hours after the team had been beaten 3-1 at Manchester United.
Eye witness reports claim Tomkins – who was at the club with two fellow team mates -was involved in a fracas with doormen just after midnight after it is believed he was was refused entry to the club.
Police were  called by club security and Tomkins was subsequently arrested before being later charged with assaulting a police officer.
Essex Police confirmed that an arrest had been made, stating: "Officers arrived and arrested James Tomkins before later charging him with one count of assaulting a police officer, one count of resisting arrest and one count of being drunk and disorderly in a public place."
Tomkins was released on bail this following morning and ordered to appear at Basildon Magistrates' Court – his town of birth – on January 9