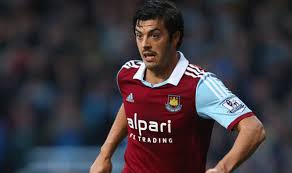 James Tomkins has bemoaned West Ham's "out of character defeat" by Crystal Palace declaring: "We were not expected to lose, especially in the fashion we did."
He said: "It was a frustrating afternoon for sure.  It was out of character for us. This season we've beaten all the teams below us in the league, but it wasn't to be on Saturday.
"It was a matter of trying to break them down. We did that, but it was a bit late really. The third goal killed us and 3-1 is majorly disappointing.
"Crystal Palace frustrated us, sat deep and scored three set plays, which is bad from our point of view. You could say we're a little bit unlucky and things aren't really going our way luck wise, but hopefully we can change that around quickly because we have a big game on Wednesday night."
The Hammers host league leaders Chelsea on Wednesday evening.