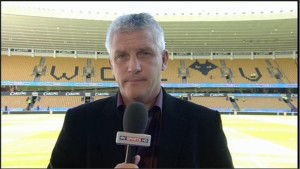 Tony Gale has responded to Keith Hackett's apology to the West Ham fans for his horrendous FA Cup gaffe 24 years ago by declaring: "That stuff kills your dreams."
ClaretandHugh revealed today Hackett had issued his apology in an exclusive interview with ClaretandHugh's Sean Whetstone and Nigel Kahn last night.
And responding, Gale explained his love affair with the Irons fans declaring: "I sat in with them at the West Brom FA Cup three weeks back and it came back to me how those occasions can kill your dreams."
In an interview to be heard on "MooreThanJustAPodcast " next Monday evening he said: "I am a fan and the West Ham supporters are different class.
"Last season when we won in the Capital One Cup against Spurs, the fans were kept in for an hour after the game and as I walked across the pitch they were chanting my name. Brilliant, you just want to jump in there with them."
But he remains unforgiving over Hackett who claimed his decision to send him off in the 91 FA Cup Final was the worst of his career, following it with an apology for the first time in 24 years.
Gale said' "Even today, when as a TV analyst I have to make decisions in a split second on incidents I still can't see it as a sending off – I wouldn't if it was anywhere else."
Gale believes Hackett was keen to make a name for himself as being the first ref to send a player off under the rule – now known as the professional foul – declaring: "I appreciate his apology but he made an egotistical decision – he wanted to be the first."
But his heart remains with the fans and said: "What came out of the day was that incredible crowd reactrion which brought the management, players and fans together like never before.
"It was an incredible response from the supporters and I sat in the dug out despite an official trying to usher me away and got goose bumps with everybody else. It was astounding."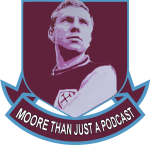 THE FULL INTERVIEW FEATURING HACKETT AND TONY WILL BE BROADCAST ON  THE WEST HAM PODCAST MOORE THAN JUST A PODCAST next Monday evening March 2, 2015  
http://moorethanjustapodcast.co.uk