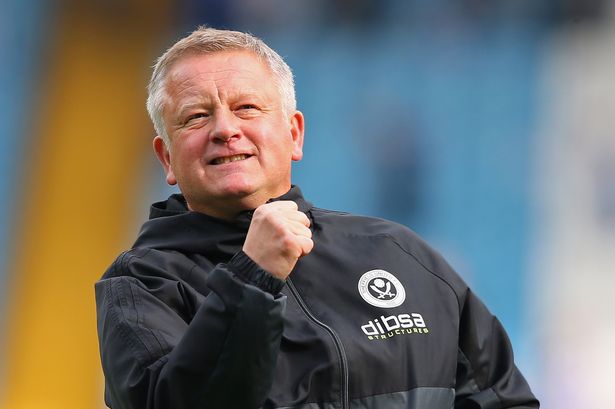 Football needs more men like Sheffield United boss Chris Wilder.
Quite beyond his managerial abilities he's a gent and a guy who always says the right thing at the right time – it's pretty clear as a result why a team he brought up from the Championship has produced such a great season.
They currently sit with an outstanding chance of European football next season but don'y expect this guy to be pressurising any squad member into playing if they are unhappy and worried at the prospect.
Wilder gets it – like the rest of us the players are family men with responsibilities that go further than their careers and he's made his position crystal clear.
Unlike the Premier League bosses and big clubs who appear to be piling " a play at all costs" situation on the players Wilder is having absolutely none of it
Instead he has made it quite apparent that he will accept the decision of any player who decides he doesn't want to be involved in Operation Restart.
The league hopes to restart on 8 June and finish in July with clubs committed to playing the outstanding 92 games.
But Wilder said: "If any individual player took that decision and said 'it's not for me,' I'd respect that."
All games are expected to be held behind closed doors and the league is considering making some available on free-to-air TV.
However, some club doctors have raised concerns about restarting the season in June.
Wilder told beIN Sports he wanted to finish the season, "however long it takes".
"One of the slightly disappointing things is that people have taken a line on their position in the division," he added.
"I think we've got to look at the bigger picture."
"I think everybody that is in the know understands the implications if this season was scrapped, from a financial point of view and a social and moral point of view as well," Wilder said.
Sheffield United are seventh in the Premier League, two points behind fifth-placed Manchester United.