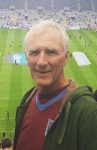 By CandH blogger Allen Cummings 
What's the ultimate aim for us, as supporters, this season? Would we be more than happy with a place in the top six – maybe top five even. Or could we allow ourselves to dream of making that sought after top four?
Have we got the necessary quality in the team and the squad to reach those heights or do we need more than that? Is reaching the top four not necessarily all about ability? Is 'luck' an even more vital ingredient for a successful side?
Obviously any team mounting a serious challenge  needs quality players but is the deciding factor not what they can do when they're available – it's what the team lack when they are missing. Can a settled side actually mean the sky's the limit?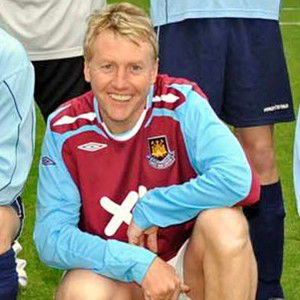 The cohesion and effectiveness of a consistently settled team can't be overstated. The quality and depth of any club's squad has never been as important as it is now in the modern game. Player rotation, particularly for cup competitions, is a hot topic.
But managers don't change league teams very often – unless they have to. That's where the luck comes in. The manager who rides his luck and whose players are able to avoid injury, thus regularly being able to field the same settled side, has a huge advantage over his opponents.
Our best ever season in the top flight – in the old First Division – and our highest ever league place, is still the 1985-86 season  courtesy of the team affectionately known as 'The Boys of 86'!
We're all aware of the goal-scoring exploits of Frank McAvennie and Tony Cottee, that took us so close to the much coveted title but that season manager John Lyall was truly blessed by being able to field a settled side for so much of the season.
In those days teams played 42 league games. Throughout that campaign Lyall used just 16 players in total, two of those  played just a single game each while another player appeared just twice. But no fewer than nine players appeared in 38 games or more of the entire 42.
That meant the side were an incredibly settled unit – they knew each other, and each other's play – inside out. They blended as a team – and they were able to retain that blend, and the results followed.
Leicester City's Premiership winning team of 2015-16 wasn't necessarily the best collection of individuals in the land – but they were, for the most part – the most settled and consistent unit. 10 of the team made 30 starts or more, while nine featured in 35 of the 38 league games that season.
Injuries to vital players has been one of the biggest moans in recent seasons as far as West Ham are concerned. Our luck appears to have been well and truly out on that front.
This season we've had to suffer the long term loss of Michail Antonio and now we're having to face the prospect of being without Lukasz Fabianski for several months.
While skipper Mark Noble recently described Manuel Pellegrini's current squad as the strongest ever, it would be nice to have that vital ingredient called luck! With injuries for the rest of the season kept to a minimum. Then see just how close we could get to the prize we all seek!