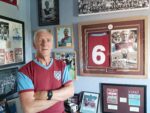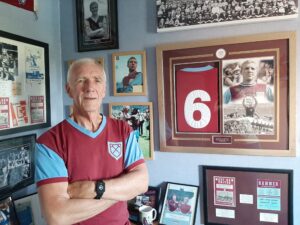 Blame self isolation and a sense of abnormality if you want but I'll put it down to a silly Hughie Southon mistake. Here's No 8 in the list of his all time top ten Hammers from our top blogger Allen Cummings.
With apologies from HS!
No 8 TONY COTTEE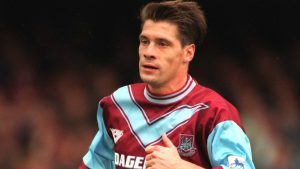 From the minute he scored his first senior goal for West Ham, at the tender age of 17, I've been a committed fan of Tony Cottee.
It might have helped that goal, scored on his debut, was against the spuds in a game we won 1-0. But that was just the start – TC went on to score 92 goals in 212 appearances for the club between 1982 and 1988.
He was one of our own, a goal scorer supreme, a master of his trade. The most prolific goal scorer we had seen at Upton Park for many years.
Cottee's partnership with Frank McAvennie during that magnificent 1985-86 season, which for a time looked as if it could provide us with our first ever Division One title, was nothing short of sensational.
Tony moved to Merseyside in 1988 to join Everton, for £2.2m, becoming the most expensive player to be signed by a British club. But he was back 'home' in the east end in 1994, and was quickly doing what he did naturally – scoring goals for West Ham. Once a Hammer – always a Hammer. TC's love for the club – and our love for him – is mutual.