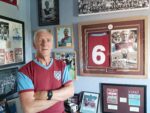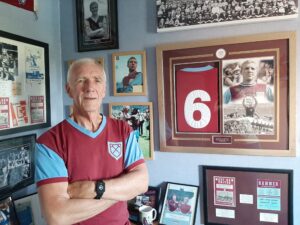 By Cand's top blogger Allen Cummings
I don't purport to have the 'inside track' on potential transfers. I'm not pretending to be some kind of West Ham 'itk'. I don't know a friend of a friend who knows David Moyes' milkman, and I'm happy to 'leak' what Moysie told him.
Like the majority of us I believe only what I read from trusted sources like C and H – while totally discounting the usual make believe rubbish from the rest. But as an interested fan I do have an opinion on the kind of player I'd like to see coming to my club.
I'm glad the so-called 'marque' signings appear to be off the manager's shopping list, while fresh, ambitious, hungry young players who are wiling to work hard to make a name for themselves, are very much on the list.
So for what it's worth here's a name up for discussion – Jamal Lewis, Norwich City's exciting young left back. Moyes is said to be looking to boost his defence, and Queens Park Rangers' left back Ryan Manning has already been mentioned as a Championship player with ability and ambition.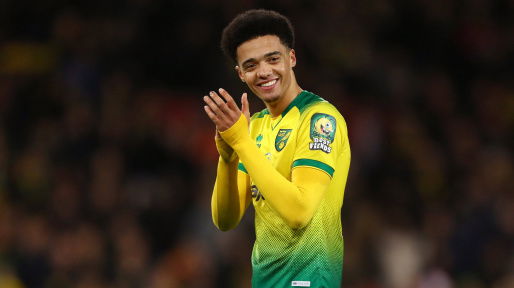 In reality Lewis is a Championship player himself now, in name at least – but he has the advantage of already having a full season's Premier League experience behind him. Jamal has pace, is keen in the tackle, likes to get forward and is more than a decent crosser of the ball.
Along with fellow full-back Max Aarons, Lewis regularly caught the eye last season playing against the country's top talent, and that's despite having to perform in a side who were under the cosh for much of the time.
While Aaron's is being priced in the £25-30m bracket, Lewis would be available for something far more acceptable to our bank manager – possibly a deal in the region of £10-12m.
Ironically the last time West Ham went shopping in east Anglia for a full-back, it was 2014 when Sam Allardyce paid Ipswich Town £3.75m for the signature of Aaron Cresswell.
If we were lucky enough to get the same kind of service and value for money from Lewis that Cresswell has given this club, no-one is going to be disappointed.
At just 22 years of age, and with a dozen full international caps for Northern Ireland to his name, Jamal Lewis is reported to have caught the eye of Leicester City and even champions Liverpool – so clearly he has some top admirers.
West Ham have done some decent business with Norwich in the past. The late Graham Paddon and Dean Ashton were two former Canaries who sang equally well in claret and blue.
Signing Jamal Lewis might just be another feather in our cap!