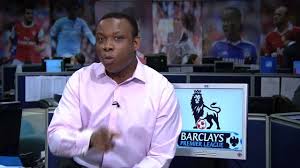 We are delighted to announce that ClaretandHugh's chief pundit Leroy Rosenior has landed a major job inside the Premier League.
However, the former Irons striker has made it clear he will continue to bring his hugely informed views to all our readers every week.
Lee has been appointed as head of Premier League Analytics and is responsible for producing two or three programmes a week for the organisation.
Clearly the PL has recognised what CandH's readers have known for the last three years, that when it comes to analysing games and player performances our man is absolutely the best.
And in a message to you all he said: "I want to thank you for the support you have given my blogs over the last few years. It's a joy working for CandH because it brings fairness and balance to the Hammers scene.
It's never been afraid to go for it when necessary but always gives credit when amd where it's due. I'm proud to be associated with the site. It is for me unquestionably the best West Ham site avaialable."
Stay tuned  and keep checking back over the next couple of hours as Leroy puts his cards on the table over the ongoing Andy Carroll injury dilemma.
As ever he pulls no punches and makes his position crystal clear – it's a great read.