Robbie Savage has waded into the issues surrounding West Ham and as a past Birmingham City employee of David Gold and David Sullivan declares he wishes them no ill will.
But writing in his Daily Mirror column he clearly reckons the letter written by Mark Noble to the fans on the official site was an error of judgement.
He said: "I like Noble and he has been a ­fantastic servant to the club, but ­normally there are only two reasons players resort to open letters: They are either saying goodbye or the team is in big trouble.
It's pointless to ask fans for ­unqualified support – the best way to earn it is by winning matches.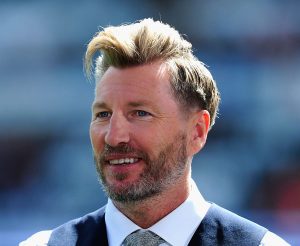 When I look at the quality of West Ham's squad, I can't understand how they are involved in a ­relegation fight when they have the seventh-largest wage bill in the Premier League."
He adds that he believes manager David Moyes is one of the good guys in football, but that he can't afford another home defeat against Southampton explaining: "His team should not be in this predicament."
He points out: "He took his squad to Miami for warm-weather training after the Burnley debacle. Moyes did something similar with ­Sunderland last season and it didn't work for them, so he knows only one result will be acceptable."
Savage says that whatever the fans' grievances with joint chairmen David Gold and David Sullivan, he trusts there will be no more ­violent protests against the board.
He added: There is no glory in throwing ­missiles at pensioners aged 81 and 69.
On the other hand, I think it's time for the Hammers board to take responsibility for their fans. Players cannot produce their best football if there are multiple pitch invasions as there were against Burnley.
The pitch is the players' workplace – they need to feel safe there.
I don't care who owns the stadium, who hires the ­stewards or who is responsible for policing and security. Ultimately, any disturbances shown worldwide on TV reflect poorly on West Ham and the Premier League.
He concludes: "I wish Gold and Sullivan no ill. They treated me well when they owned Birmingham City and I played for the club.
Mr Sullivan didn't even mind – too much – when I threatened to block his drive and leave my car there to force a move to join Hughes at Blackburn!"