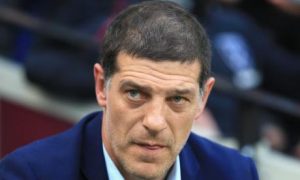 A top ten finish for West Ham now appears to be out of the reach for the Hammers with inferior goal difference compared to West Brom, Southampton and Bournemouth now all on 45 points.
The Irons are currently on 42 points in twelfth place in the Premier League table and are six goals behind the Cherries, twelve behind the Saints and thirteen behind the Baggies. The Hammers would need to beat Burnley away at least six-nil and hope that Bournemouth lose one nil to grab the tenth place, both of which seems unlikely.
Each league place is worth £2m this year but West Ham is more likely to finish between 11th and 16th place in the Premier League this season after achieving seventh place last season.
Leicester City are one place and one point above the Hammers with two games left to play. Sam Allardyce's Crystal Palace are also breathing down West Ham's neck just one point and one place behind the Irons on a better goal difference.
If scores don't go our way next weekend Watford and Stoke can also jump above us while Burnley would leap frog us if they beat us. The Worst case scenario is we finish a lowly disappointing sixteenth place om 42 points just one place above Swansea who just just survived relegation.