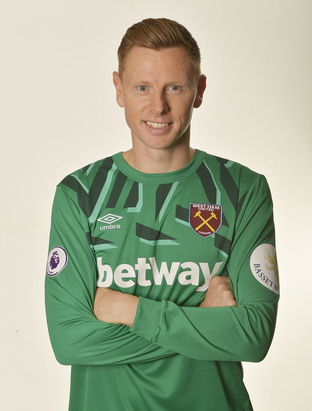 David Moyes is hoping for Fabianski will be fit in time for Monday night's game against Leeds United but has admitted his number one goal keeper hasn't trained yet this week since his injury when someone stood on his arm causing his elbow to swell up.
The manager speaking to reporters at his virtual pre-match press conference this afternoon admitted his number two keeper Darren Randolph also still has a problem with his hip but he is hoping to have one of the two goalkeepers fit for Monday night subject to late fitness tests for both of them.
David Martin could find himself in contention if neither can can get match fit in time and Academy keeper Nathan Trott will also be available for backup should it be required. It could Dave Martin's last chance for a first team game with his contract due to expire this summer. The 35 year old featured in five Premier League games between November 2019 and January 2020.