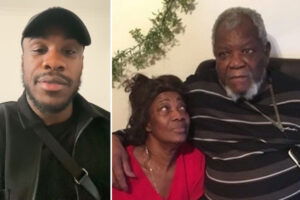 Hammer Michail Antonio has taken to social media to share a heartfelt message that his father has passed away after a long illness.
His death is not related to the Coronavirus outbreak.
Taking on his personal Instagram story, Antonio said: "Over the last 7 years, my dad has been ill.
"In and out of hospital and now his life has come to its end.
"I've been getting messages and I've been getting phone calls so I just want to put this out and say I'm not going to be responding to people much or posting anything on Instagram until I feel like I'm ready to again.
"I want all of you to put my family in my prayers."
Antonio's family hail from Jamaica and raised the Hammers star in the London Borough of Wandsworth.
Antonio played for Tooting & Mitcham United before he was signed by Reading in 2008.
Claret and Hugh send their condolences to Michail and his family at this sad time and our thoughts with him.