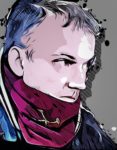 Gonzo has real worries as he looks towards the summer transfer window
A little over a year ago West Ham sold Sebastian Haller to Ajax for a whopping £25m loss.
Whilst the Hammers failure to get the very best out of their record signing was hard to stomach it was clear that he was unsuited to our style of football.
Purchased under the stewardship of Pellegrini as a goal poacher Haller was never going appeal to a coach who prefers his strikers to be fast and attritional.
Following the sale, Moysie was keen to assure the press that funds had been made available to him and that he was actively seeking a replacement striker.
Little did we suspect that the quest would still be going on during  the summer window when it was clear to all that Michail Antonio would require support.
Fast forward to now and the most recent fudged transfer attempts and it's hard to make the case that Moyes has found the striker he really wants.
If Darwin Núñez really was the chosen one the why did we make our first bid 48 hours before the window closed?
I suspect that the Uruguayan forward was in fact 3rd or 4th choice and the hurried attempts to secure Duvan Zapata in the final hours would support that.
All of the above begs the following question . . . . If the club can't sign a striker in a year when new scouts and a recruitment specialist have been hired how will we manage buy TEN players this summer?
And before you start to think that 10 players is just a sensationalistic and clickbaity line take a look at who we'll have to replace in a few months time.
Kral: He's not fancied now so unlikely to be retained
Areola: See above
Yarmolenko: Out of contract
Martin: Out of Contract
Noble: Retiring
Masuaku: Clearly not in the manger's plans
Randolph: Leaving in the summer
Fredricks: Out of contract
Diop: Not part of Moyes long term plans
Ogbonna: Will be 34 if and when he recovers
Then ask yourself, do you think the squad is currently too thin? Clearly the answer is yes which means that even ten new players is probably insufficient.
I've purposefully not added Rice and Bowen into the mix but it's clear that we need to source a whole team of players. A recruitment drive on that scale takes massive planning, forward thinking and a structured and decisive application.
Something has to change and it will have to happen fast. As things stand it's taken over a year to sign one player and I see precious little evidence to suggest that West Ham are capable of constructing an adequate squad ahead of next season.