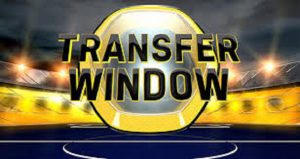 Many believe the Summer Transfer window does not open until 1st July but in fact, it opens this week for English and Scottish clubs.
No English club is able to complete a signing until Friday, June 9th when the summer transfer window opens.
The transfer windows across many of the other major European leagues, including in France, Germany, Italy and Spain opened last Thursday, June 1st, while the Chinese transfer window opens on June 19th.
The windows across Europe, including for English clubs, closes on Thursday, August 31st, while in China, clubs can continue to do business up until September 14th.
There is no major competition this year but the 2017 Confederations Cup takes place from June 17th-July 2nd with Russia, New Zealand, Portugal, Mexico, Cameroon, Chile, Australia and Germany taking part but that is the only international tournament taking place. There are also a number of International friendlies being played between 5th and 13th June but outside of that most players will be holidaying with their families and resting up for four weeks up before pre-season training starts in July.
So check out www.casinoreviews.co.uk now as the West Ham transfer news will be flooding in during the coming weeks and months.