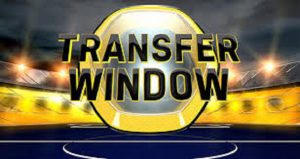 The Summer transfer window is officially due to open on June 10, 2020, even though many deals will not become official until July 1st.
However, in light of the Coronavirus outbreak, an agreement is likely to be reached to delay the start of the transfer window until the current seasons are completed across Europe.
The Premier League voted to extend this summer's transfer window and due to a quirk of the calendar, this summer the Premier League will actually trade for an extra 24 hours compared to the rest of Europe. Aug. 31 is a public holiday in England this year, so the window will close at 5 p.m. BST (noon ET) on Tuesday, Sept. 1.
The Summer transfer window could now open as late as mid-August meaning the transfer window could run through September and beyond.
It is one of the topics for discussion at tomorrow's UEFA meeting and again at the Premier League chairman virtual meeting on Friday.
This might be a transfer window of the likes we have never seen before and player prices could crash with all clubs desperately short of money.