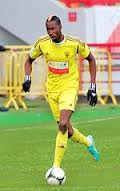 West Ham's hopes of landing Lacina Traore looks likely to go into a third day of waiting as patience starts to sag around the club.
Boss Sam Allardyce returned from the London hearing yesterday with club secretary Andy Pincher seemingly confident that the hearing had gone well in front of the six man panel.
The Hammers had fully expected a result by this evening but Claretandhugh have just been told it is now unlikely there will be an outcome until tomorrow (Wed).
It seems that the statements made by West Ham – or any club involved in such a hearing – have to be thoroughly checked out and that's what's happening right now.
A trusted ClaretandHugh source revealed: "Like most people we believed it was a straight vote after hearing the evidence but it seems there's a bit of checking now going on.
"As is natural in these circumstances the high confidence is starting to evaporate a bit but I have to say I'm still optimistic.
"Everything I've heard suggests we've made a very good case but we need to know soon the outcome as much depends on it.
"We continue to look at alternative targets and we also need to get the situation sorted out with our current strikers – Carlton Cole and Modibo Maiga.
"As a result we have to hear soon – it can't drag on for very much longer surely."