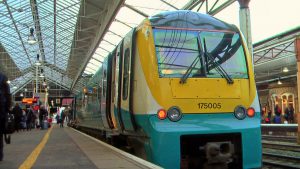 West Ham away fans travelling to Wales next Saturday face travel disruption as buses replace trains between Bridgend and Swansea next weekend.
Arriva Trains Wales say 'Essential resignalling work is taking place between Bridgend and Swansea, closing all lines. Buses replace trains between Bridgend and Swansea, extending journey times by up to 30 minutes. Additionally, a reduced Great Western Railway service will run between Cardiff Central and Bridgend. On Sunday, a special service will also run between Swansea and Carmarthen. It may be necessary to leave earlier than usual in order to maintain travel connections."
The Hammers face Swansea on Saturday 3rd March at the Liberty Stadium. The game is another away sell out with the maximum available allocation of 2,060 tickets sold out to those with 15 priority points or more.