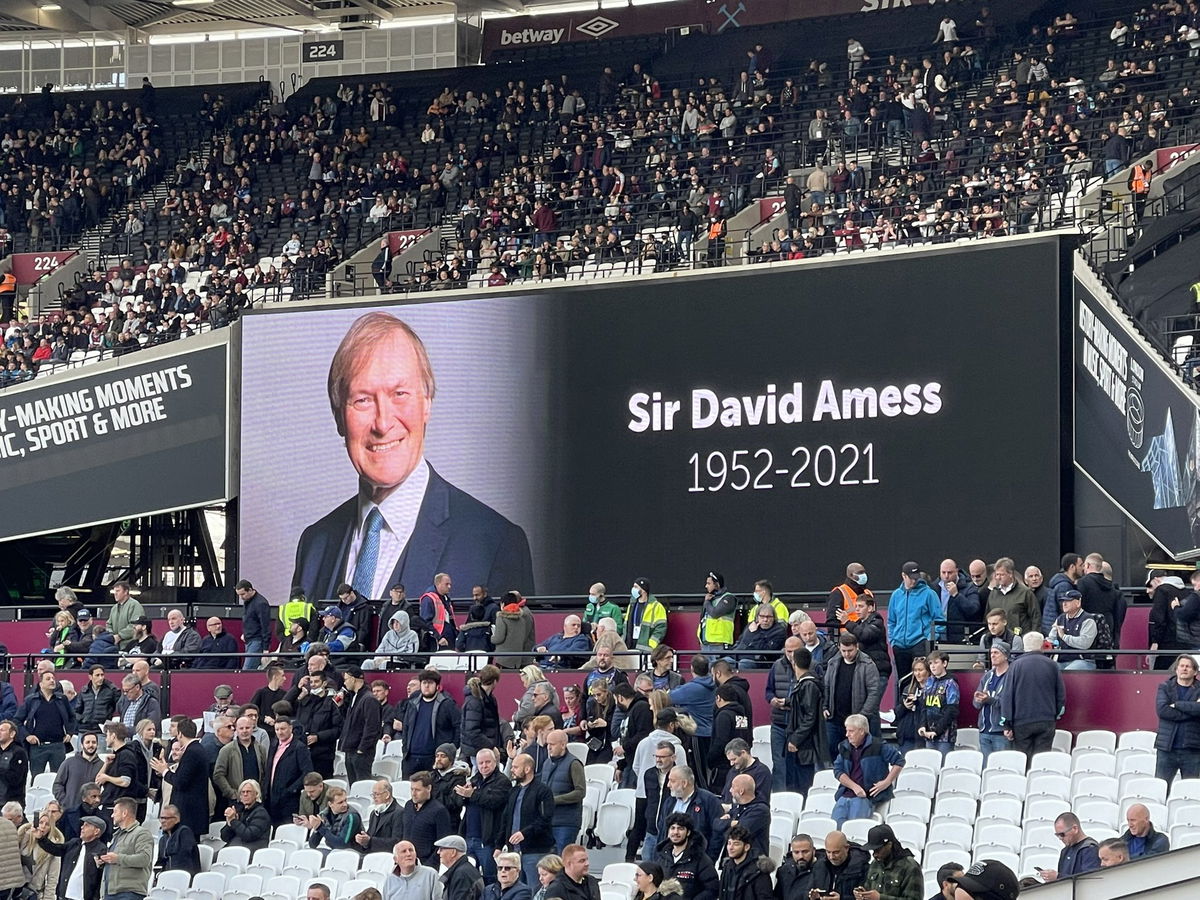 Tributes were paid to Sir David Amess at London Stadium ahead of Sunday's Premier League fixture with Spurs by both sets of supporters.
Born in Plaistow, lifelong supporter Sir David wrote passionately about his memories of watching the 1966 FIFA World Cup final and attending the final game at the Boleyn Ground, where he met West Ham and England great Martin Peters.
The following day, he wrote on his own website: "Last night, the 'Hammers' fulfilled my wildest expectations by leaving Upton Park in a blaze of glory! It was a truly thrilling match and, certainly, events on the pitch were a credit to football.
"As a young boy, I vividly recall England winning the World Cup and the three West Ham players, Bobby Moore, Geoff Hurst and Martin Peters, being pivotal to that victory. It was an absolute pleasure to meet Martin Peters last night and for the two of us to celebrate West Ham leaving Upton Park on a winning note. I am forever blowing bubbles!"
Sir David attended St Antony's Primary School and St Bonaventure's in Forest Gate as a boy.
Sir David was murdered on Friday 15 October in Leigh-on-Sea, where he had served as the Member of Parliament for the local Southend West and was holding a surgery for local constituents.