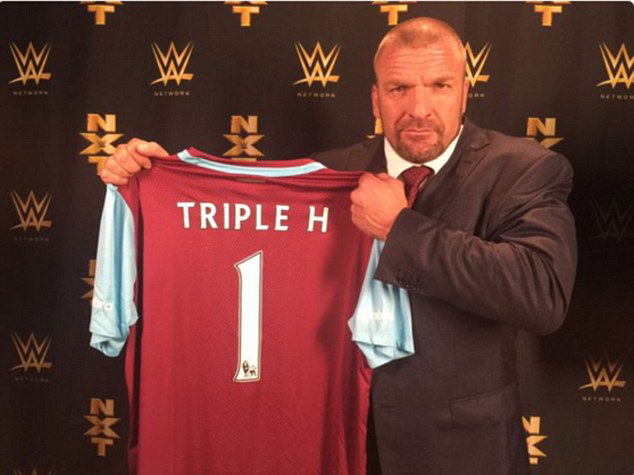 West Ham celebrity fan Triple H has a message for Gary Lineker
The wrestler sent a video message to the BBC Match of the day host saying "Hi Gary it's the Triple H here, coming from the Performance centre in Orlando, Flordia, I know you are busy right now,  I know it's the Champions League, the biggest club competition in the world, which will be even bigger when ~West Ham are in it next year…"
West Ham currently sits in fourth place in the Premier League after their win over Wolves leapfrogging Chelsea into the Champions League spot.
The Hammers are the top London Club in London and Triple H has already recognised that the Champions League will be bigger when the mighty Hammers play in it next season.
This season fourth place goes straight into the Champions League lucrative group stages without the need for qualification.
"I know it's the Champions League, the biggest club competition in the world, which will be even bigger when @WestHam are in it next year…"@TripleH has a message for @GaryLineker ⚒️

Welcome to #WrestleMania week on @btsportwwe 🔥 pic.twitter.com/T4N5GtjQW5

— Football on BT Sport (@btsportfootball) April 6, 2021