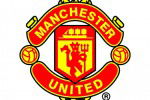 The Irons have received a unanimous thumbs down of getting anything out of Manchester United at Old Trafford this weekend.
Led – totally predictably by Mark Lawrenson – he, Steve Cram and Brendan Foster – currently stationed at our London Stadium for the World Athletics Championships – are all predicting a 2-0 defeat.
Lawrenson – in his BBC column – declares: "I see West Ham as a mid-table side looking upwards, but it is asking a lot for them to get anything at Old Trafford.
Manchester United have got a massive squad – in terms of quality as well as numbers, I think it is the best in the Premier League – and I think they are going to have a real go in every competition this season."
All well and good and par for the course from the three of them but opening day fixtures are always precarious affairs to predict as was the case when we completed a lovely victory over Arsenal at the Emirates a couple of seasons back before being defeated via some cheating from Diego Costa at Chelsea last season.
So ClaretandHugh adds it's own prediction after a win and defeat in these strange opening games and reckon a 1-1 draw is on the cards this time.
Lawrensen prediction: 2-0
Cram's prediction: 2-0
Foster's prediction: 2-0
ClaretandHugh prediction 1-1