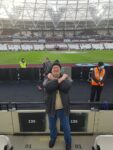 By Hughie Southon
It really is tough working out quite what's going on at the club within the transfer window…
I nearly added the words "right now" to that opening sentence but it is true of those we have seen under David Moyes since he has been at the club.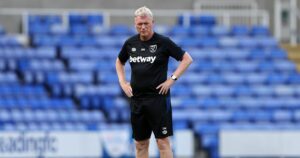 Put very simply, to be in a position where we are currently two down on the paper thin squad which finished last season – Fredericks, Nobes, Yarmo, Vlasic, Diop, Masuaku and Kral are gone with five , effectively four if we including Areola, having arrived – is awful.
Most believed that we would need to replace those that were leaving and add at least three to strengthen the squad this summer but right now we are seeing it reduced even further.
I'm trusting that that the players we have brought in are as good as we hope and believe them to be but one or two injuries or suspensions, as we are now seeing, is going to prove really troublesome unless Moyes manages to add another three or four at least before September 1.
And on his past record that is optimism rather than confidence. I hope I'm wrong.
At this moment things don't look great particularly in view of the number of games on our agenda with European involvement.
Moyes is obviously a very fine coach – no question about it but MAYBE he has some proving to do in this area of his management approach!