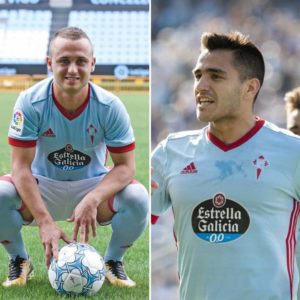 Before the summer transfer window opened clubinsiders indicated there would five or six signings  this summer with a larger number of players leaving West Ham.
The transfer budget would be around £30m plus the proceeds of outbound sales we were told.
The club has already signed two goalkeepers on free transfers while releasing Carroll, Adrian and Nasri plus the sale of Perez and Fernandes for around £10m combined.
We could yet see the sales of Hernandez, Oxford and Obiang which could bring a further £20m giving a transfer budget of £60m.
With two players already signed, we could be looking for three or four more signings. If Maxi Gomez and Stanislav Lobotka do sign for the Hammers for up to £60m it could all but wipe out our transfer budget.
That would leave one or two arrivals to appear. A second striker is the most likely with the possibility of a sixth in an as yet unknown position. But with the £60m gone it would mean loan deals or free transfers would be more likely especially as the wage bill has been drastically reduced by the eight players who have already left.
If we do sign Gomez and Lobotka in this window the chances of signing £15m+ players quickly reduces.