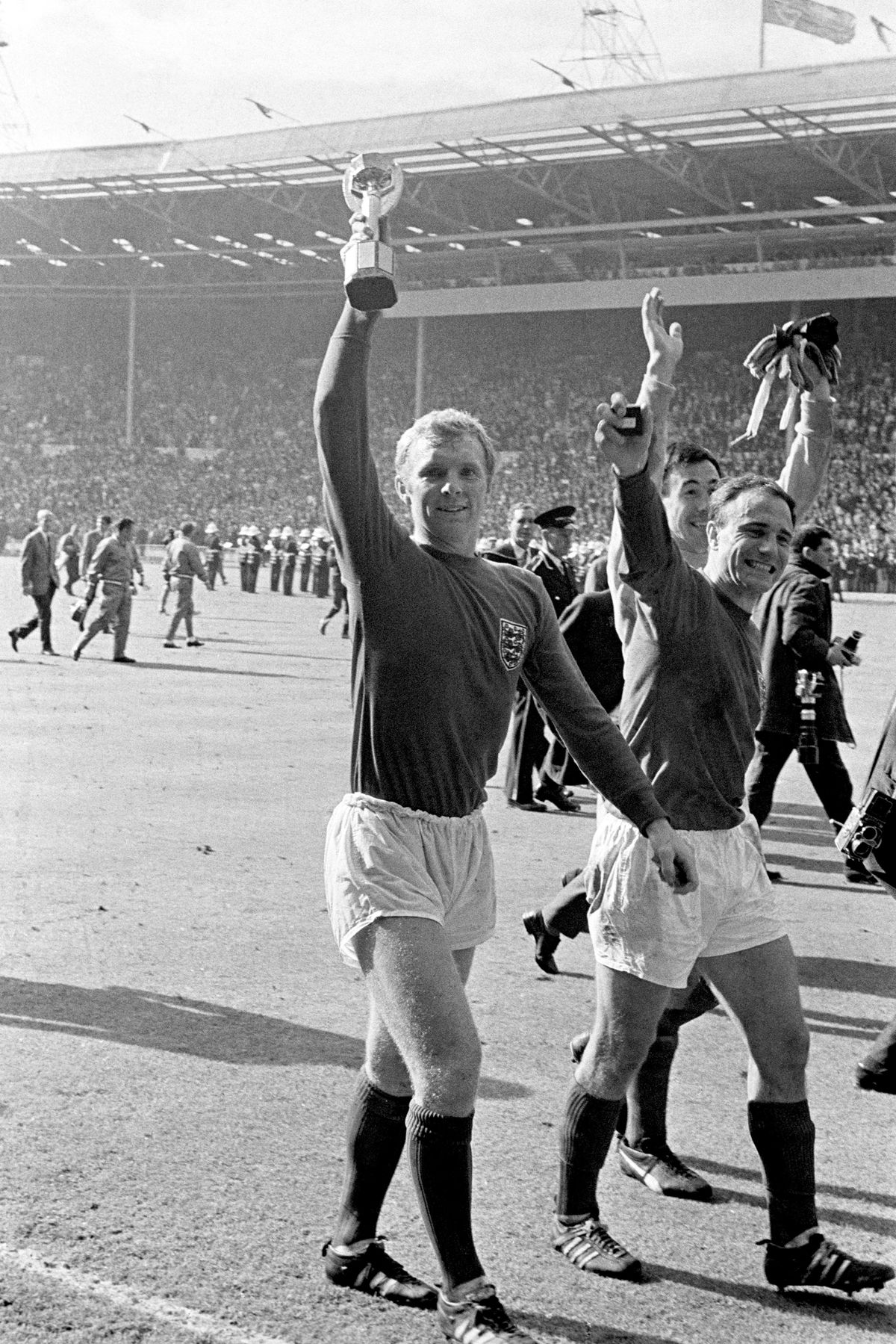 Madame Tussauds have unveiled the iconic pose for Mooro when his figure is revealed at the world famous waxworks this summer.
Following a landslide victory in a hotly contested public vote, the 1966 Mooro's figure will be on view ahead of the summer World Cup.
 Wearing a triumphant smile a jubilant Moore will be seen in the amazing moments following victory over (West) Germany.
 Nicole Fenner, PR Manager for Madame Tussauds, said: "Bobby Moore will be forever remembered for his key role in England's only FIFA World Cup victory – we wanted the new figure to capture something of the euphoria of that win.
"Last year, when we asked the public to vote for the footballing great they wanted to see at Madame Tussauds London, Bobby Moore was the landslide choice so we know he is still held in the nation's hearts.
"We are certain that this pose will really capture the public's imagination and bring back wonderful memories of the sportsman they knew and loved.
Taking more than 90 per cent of last year's poll to determine which footballing icon would join the all-star attraction, the Irons skipper was unquestionably the people's choice.
A shortlist of five celebrated players was put to the public and Moore was the undeniable winner, securing thousands more votes than Ronaldo, Maradona, Pelé and Beckenbauer, the other famous footballers shortlisted.
 The sculptors at Madame Tussauds London will now complete their finishing touches, making sure that Moore's new figure is ready to be revealed to fans next month.
As well as using the pose image revealed today to make the figure, the studio team has worked from other archive materials, including pictures and measurements taken at a sitting with Moore in the 1970s when he was first featured in the attraction.