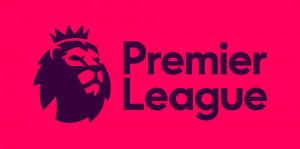 Sky Sports and BT Sport are being reported as being likely to give the Premier League a way out of a possible legal action against them because of the possibility of lost televised games this season..
With a number of games still to be shown there remains there have been serious fears that the bill could amount to as much as £750 million if the season is lost.
That would be split pro rata among those clubs whose games are still due to be shown but it seems that another blow to the club's finances may well be avoided under the new plan which the Mail reports is being considered.
They say that Sky and BT will ask the League to allow them to show more games next season rather than hit them with a legal body blow.
The report explains at https://www.dailymail.co.uk/sport/sportsnews/article-8185415/Sky-BT-want-broadcast-games-season-price-not-demanding-compensation.html: 'Under the £5billion, three-year deal Sky Sports get 128 live games each season and BT Sport 52, but both want to show more next season as they seek to regain customers who have paused their subscriptions during the lock down. '
And it adds: 'Any change to the existing deal would have to be approved by Ofcom, who operate strict guidelines over market share, but given the extraordinary circumstances it is unlikely the media regulator would obstruct proposals aimed at giving more content to viewers.'
ClaretandHugh says: This sounds a more than reasonable way forward for the anxious PL bigwigs as they look to minimise losses caused by the current situation and it of course will give fans a better deal as more and more football eventually hits their screens. The news will be received with a hefty sigh of relief if indeed the Mail report is accurate but this is one of those stories which has a big ring of truth. Slowly some of the major problems face the game look to be in the process of perhaps being solved. As the weather is due to warm up this week so is the news on the game which has been nothing but bleak for weeks and that's reason to feel a little better about life this morning 🙂  .