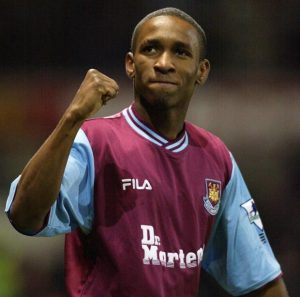 In May last year West Ham Joint Chairman David Sullivan made that now famous claim of needing a 20 year a season striker.
"We know that we need a top striker which is the hardest thing to sign. We need a 20-goal-a-season striker and that will cost us £25m or £30million. That is where the bulk of the money goes." Sullivan said at the time.
Romelu Lukaku proved he is one of the rare bred of strikers after he scored four goals yesterday to put him on sixteen goals for the season.  At the half way point Diego Costa and Alexis Sánchez both have 15,  Jermain Defoe, Harry Kane and Zlatan Ibrahimović are both on 14 while Agüero is on 11 with half of the season gone. Historically on average only three of them will make the twenty goal tally.
With the exception of Jermain Defoe none of these strikers would cost under £30m and are unlikely to join West Ham.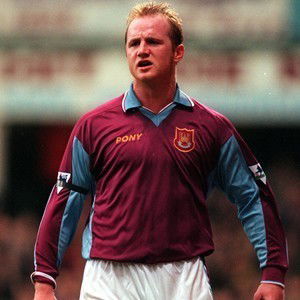 Last season only Harry Kane, Sergio Aguero and Jamie Vardy managed the feat of scoring more than twenty goals. We allegedly tried to bid for Vardy before he re-signed for Leicester but in reality why would he have given up Champions league football for us.
The season before that (2014/2015) only Sergio Aguero, Harry Kane and Diego Costa got over that twenty goal tally.
Technically only John Hartson has scored more than twenty goals in the Premier League for the Hammers since it's formation in 1992.  However nine other Hammers have managed the feat before the Premier League was formed.
Vic Watson Goals per season 1923-1924 (23) 1925-1926(20) 1926-1927(37)  1928-1929(30) 1929-1930(50) 1931-1932(25) 1932-1933(28) 1933-1934(29)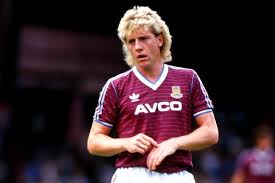 John Dick  Goals per season 1958-1959(30) 1961/1962  (23)
Malcolm Musgrove Goals per season 1959/1960 (20)
Budgie Byrne  Goals per season 1963/1964 (33)  1964/1965(30)
Geoff Hurst Goals per season 1964/1964 (26) 1964/1965
(20) 1965/1966 (40) 1966/1967 (41) 1967/1968 (25) 1968/1969 (31)
Clyde Best Goals per season 1971/1972 (23)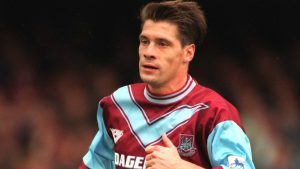 Pop Robson Goals per season 1972/1973 (28)
Frank McAvennie 1985/1986 (29)
Tony Cottee 1984/1985 (24) 1985/1986(26)  1986/1987(29)
John Hartson Goals per season 1997/1998 (24)
Will West Ham ever have a twenty goal  plus striker again?