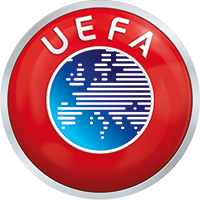 UEFA are set to hold another video conference on Wednesday to update the FA and other associations across Europe about the latest on rescheduling matches, transfers and player contracts.
Most football contracts finish on 30th June and for West Ham, this affects Carlos Sanchez, Pablo Zabaleta and Tomas Soucek.
The transfer window is also likely to be affected with a shorter window between the end of the current season and the start of a new season whenever that may be.
UEFA have already announced the postponement of Euro 2020 to allow European football domestic leagues to run through July.
The Premier League remain hopeful they can finish their season and recommence by the end of June by playing two games per week to finish by mid-August.
The Premier Lague chairmen who each own one-twentieth of the top flight organisation are due to virtually meet again by video conference on Friday to discuss various options but a final solution is probably some way off with the situation so fluid.