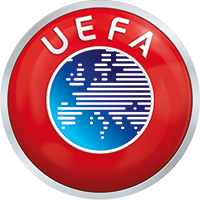 The Premier League well and truly had the heat put on it today when Uefa insisted on all league declaring by May 25 whether they could complete the season.
It puts the chairmen attending Friday's meeting under real pressure to approve any plan  being put before it by the PL and immediate signs are they will struggle to reach a conclusion.
A report in tonight's London Evening Standard says that Wembley, Twickenham, St George's Park or a limited number of League grounds could be used to stage the final fixtures.
And that will cause grave concerns over loss of home advantage among clubs – notably West Ham who still have games scheduled for the London Stadium against the likes of fellow strugglers, Watford and Aston Villa.
The BBC reports that  European football's governing body have given the Premier League until May 25 to reveal details of their plan,
The Premier League has this week stepped up its plans to resume the season in what has been labelled 'Project Restart'.
Arsenal, Tottenham, Brighton and West Ham have opened their training grounds to players for individual work.
The Premier League league is hopeful of a potential 8 June restart and finishing at the end of July to fit in with Uefa's European competition plans. This would require full training to begin by 18 May.