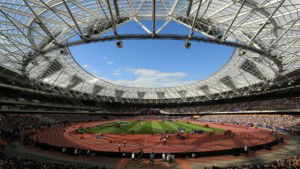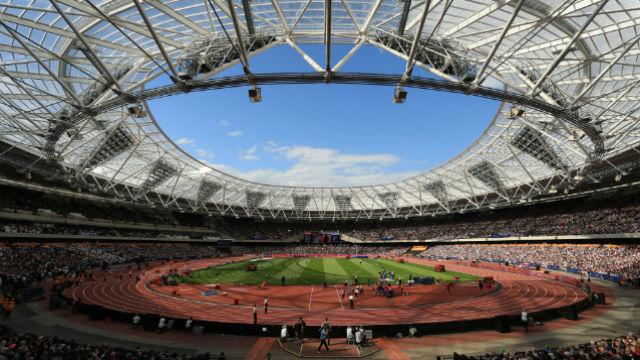 The new head of UK Athletics (UKA) said the organisation's finances would take "a hefty blow" if she can not stage July's Anniversary Games at the London Stadium.
Chief executive Joanna Coates who previously worked for the London Stadium told BBC Sport she is "not prepared to walk away" from talks aimed at resolving a dispute with West Ham over the venue.
West Ham are principal tenants and enjoy primary use of a venue owned by the London Legacy Development Corporation (LLDC).
"We still want to continue conversations to see whether or not it is possible that we can all have our events," said Coates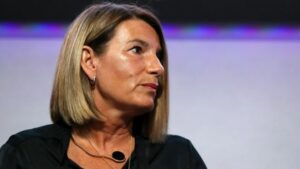 "The Premier League haven't said when their season may restart, so while there's a hope… we don't want to walk away.
"It's been reported a lot of the conversations are between ourselves and West Ham. They're not actually, they're between ourselves and… the LLDC because we contract with them.
"So if government is saying that we can have mass gatherings, we still really want to hold that. It is very important for us, it's important for athletes.
"If we don't have the Anniversary Games in July that is not good because that's a big income generator for us.
"We do understand that the Premier League are controlling fixtures so there's a lot of parties at work here, and we understand that West Ham want to play their remaining fixtures. But we are still having conversations in the background that we want the Anniversary Games to go ahead."
UK Athletics is furloughing a quarter of their office staff this week as they look to cut costs, but says there is no immediate threat of bankruptcy.
"From a cash position, we're in a very strong position at the moment," she said. "So I don't think that's right for us to go to (funding agency) UK Sport and start asking for additional funding."