Alan Irvine has admitted that while he will be on the touchline on Sunday for West Ham's clash with Everton, it will be David Moyes who takes full control.
Moyes has returned a second positive test for COVID-19 and so will be unable to enter the stadium this weekend. The same goes for defender Issa Diop and midfielder Josh Cullen.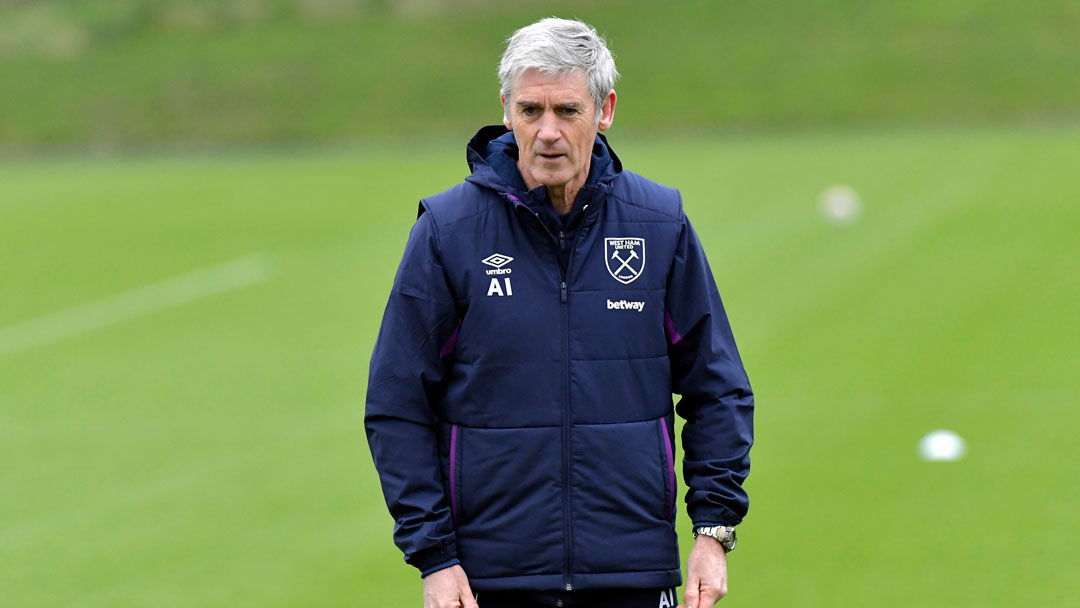 The news, of course, reached the Hammers around an hour before their EFL Cup clash with Hull City in midweek, forcing Irvine to step in and manage the team to their impressive 5-1 win.
Irvine has now explained exactly the procedure that will take place this weekend, though he admits there is a fair amount of uncertainty over how everything will work.
Speaking to reporters ahead of this weekend's clash, he said: "We have not worked out how we are going to do it as far as the game is concerned but for example yesterday, as a group of coaches we did what we always do. We sat down and had a look at the opposition in some detail and David joined us by video call.
"So we were able to continue watch everything as we would do. We were able to stop the video, discuss all the different points, and it was pretty much as if he was in the room. So we are very fortunate from that point of view.
"We will look at the best way of working so he is in touch with us during the game. He watched the game the other night but everything happened too late for us to set anything up. I usually sit up in the stand anyway to get a better view and I am in contact with the bench. I would imagine it will be a reversal of that, and David will be able to be in contact with the bench and any information he wants to get onto the pitch he can pass on.
"I have been a caretaker manager before, but that has always been when there is no manager around. On this occasion I don't think I can be called a caretaker manager – I am just somebody who is going to be standing beside the pitch instead of sitting up in the stand. David will be the one who is a little bit further from it."
The Hammers, of course, will be looking for their first win of the season against Nuno Espirito Santo's side, who have so far beaten Sheffield United and lost to Manchester City.