Manchester United 4 West Ham 0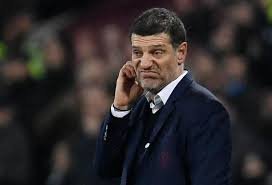 The sum of all our fears came to past as Mourinho's mob took us to the cleaners and back again.
Ok, we didn't expect much but we certainly didn't believe that we would be second or third best to every ball and manage just one shot on target.
Yes, United are a highly athletic and skilled side but but it was the brawn of Romelu Lukaku who came back to haunt us with a couple of goals before Martial and Pogba put a very sad look on the  scoreline with 87th and 90th minute strikes.
It had all gone so well for half an hour when our defensive formation held up well against the slick moving Reds but when Zabaleta pushed forward and was caught  out of position, Rashford went forward at tremendous pace to supply a great pass for a goal which began the slide.
The Hammers could never get any sort of foothold in the game and after Lukaku added a second there was no way back.
United were first all over the pitch and again we saw the Irons surrendering position far too easily when they were on the ball along with some sloppy passing.
Hernandez provided our one shot on target but De Gea stood tall and palmed the ball to safety before the United centre forward added home from close range from a Matic free kick.
At that stage there was no sign of the collapse to come but the Hammers did look as though they were chasing shadows all over the pitch before Pogba and Martial made it four.
VERDICT: It leaves us bottom of the table and United top although with the return of Antonio and Lanzini likely next weekend and Diafra Sakho enjoying a decent run out, this would be no time to over react. There were many average performance notably from Zaba, Reid, Masuaku, Obiang, Noble, Fernandes, Artaunovic and Ayew. Hermandez was by far the best looking player on the team.
Whilst not looking for too many excuses, this is an exceptional United team but some big names have arrived at the London Stadium this summer and we need to start picking up points and performances unless Slav en isn't going to feel the heat. Southampton, however, will be a very different game!