Craig Dawson may have become the unlikeliest hero in recent Hammers history.
The Watford loanee is now a certainty to join the club at the end of the season as he has an option attached to his deal to become a  permanent signing.
The moans and groans we heard when we missed out on James Tarkowski and instead signed the 30 year old from the Championship club were always going to be predictable.
But in fairness to those who held that view it did look very much like a a cheap and cheerful last minute option at the time.
However, Moyes is making a habit of turning cheap and relatively cheap players into something else and Dawson has been stunning at the heart of defence and is a Hammer it's inconceivable to consider dropping.
Having scored the game without which two points would have been lost he spoke to the official site about the game.
He said: "It was a really difficult start. But the lads responded with great spirit and we felt that we could have been three or four in front at half time.
"The resilience and determination come from the work that we do on the training pitch, there's a real competition for places at the moment and that keeps everyone pushing on."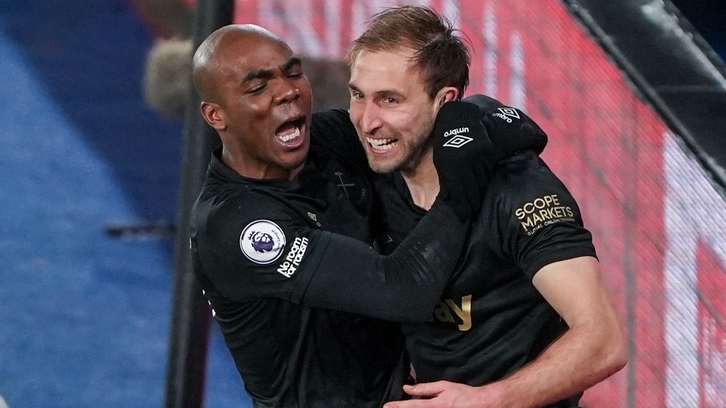 He had a special word for Tomas Soucek adding: "Tomáš (Souček) is a great player to have ahead of you, he works so hard for the team, and picks up great positions in both boxes."
"It's obviously nice to get a goal, it's always good to get yourself on the scoresheet. It's great to come and play in such a positive side and I'm really enjoying myself at the minute."
"Look we're on a great run at the minute but we've got a tough game coming up against Liverpool at the weekend, hopefully we can keep the momentum going and get a good result against them.
"We're not going to get carried away, we'll prepare ourselves for the next game, recover well and get ready because it's going to be a tough game and we need a full squad."