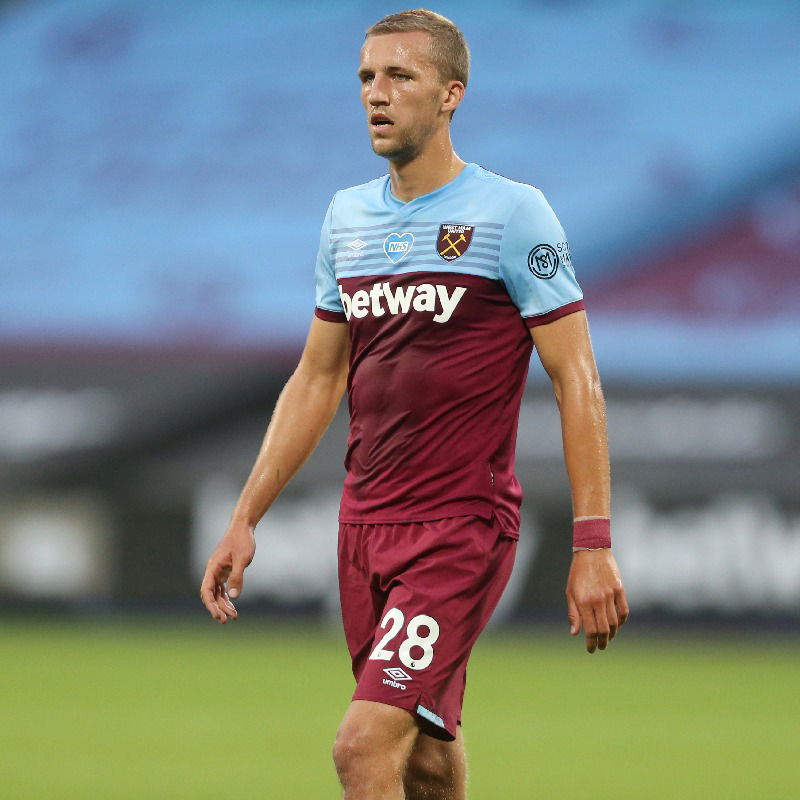 West Ham today had their second round of talks on a new deal for Tomas Soucek's representatives with the club wanting to offer the Czech midfielder a new five year deal.
The defensive midfielder comes out of contract in 2024 and any new deal would keep him at the club until he is 31 years old.
The Hammer of last season has not been in the form of that campaign and at this stage the club and his agent has been unable to come to a deal.
That may well be down to the new role he has been handed by Moyes which has seen him playing a purely defensive role by and large in front of the back four.
With no agreement in sight after today's talks it would come as no surprise to see the 26 year old deciding to stride forward more as he did when so successful last term.
David Moyes was involved into today's negotiations but although talks broke up without an agreement the two sides have agreed to keep talking.
We were told by a source close to the discussions: "We have been unable to come to terms to day but weill continue talking towards and at the end of the season