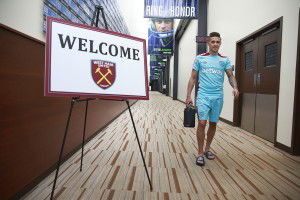 I am sorry and  maybe I am in the minority but I fail to see the footballing or business value of this US pre-season tour to Seattle and North Carolina.
I am sure the former Arsenal directors who occupy senior director positions at West Ham persuaded the owners  it would be a great idea to grow the Hammers brand globally but I am not convinced it is or will.
They did the same last season with the 23,000 mile round trip New Zealand for a pre-season mini-tournament – that didn't work well either did it?.
The game against Seattle was played with depleted squads from both sides and wasn't picked up by any major TV broadcaster. Seattle Sounders broadcast the game LIVE from their facebook pagevia a feed from local TV station Joe TV.
And of course finally a Seattle youth team beat us 3-0 at 3.30am in the UK morning. Nobody appeared to care!
The tour has picked up next to no coverage in the UK or the US  media. So…exactly what will this tour do to increase brand awareness of the Hammers or warrant the 8,700 mile round trip?
If we are trying to emulate Manchester City, Chelsea, Manchester United or Arsenal we will fail.
Call me old fashioned but I liked the old days where our first team pre-season fixtures consisted of games against local sides like Southend United, Dagenham & Redbridge and Leyton Orient.
And when a pre-season fixture more further afield meant a trip to Peterborough or Ipswich. It is also supported football clubs in lower divisions and gave them much-needed revenue.
Sorry, this US affair gets a big thumbs down from me!