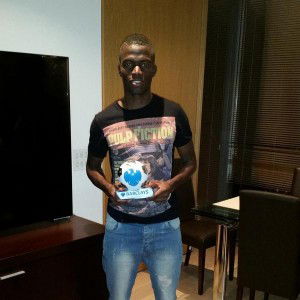 Enner Valencia's grasp of English may not be the greatest we've ever heard!
But he clearly knows enough to make his feeling towards tomorrow's game very clear indeed.
After showing incredible aerial ability along with scoring a wonder goal against Hull City, it really is a case of watch out Liverpool tomorrow evening.
He took to Twitter this evening to shout "Let's go, let's do it" ahead of one of the glamour games of the season.
Within a few minutes his tweet had been favourited 94 times and been retweeted 82.