Enner Valencia tends to split opinion among Irons fans.
After suffering his share of injuries he has managed four goals and two assists in the last six games, so are we convinced this is a £12m player?
ClaretandHugh's Facebook forum members have been discussing the Ecuadorian international @https://www.facebook.com/groups/363174467150521/
Here's what they are saying: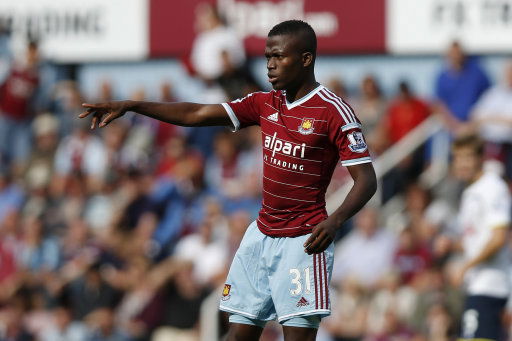 O SELL
O 
Unpredictable! Can be untouchable can be a waste of space.
O 
Didn't have a great game yesterday but as we have no recognised striker at the moment and Payet, bar Bournemouth, has been feeling his way back in, almost invaluable.
O 
He's got the tools, but at times he forgets to put them in his bag! With everyone fit he wouldn't be a starter. Sakho, with Payet, Lanzini, and Antonio behind!
O 
Not convinced so far and when everyone's fit  he wouldn't get into my first 11
O Yeah I agree. Great player. Especially when you look at days gone by

O Worth keeping, lots of them wobbled yesterday. He has other decent qualities
O Need Sakho back and Valencia plays much better when Sakho is playing and is more mobile
O 
He was a the hero two weeks ago when he scored that free kick now he's the villain
O cheating mediocre diving non performer ???
O Extremely frustrating
O Not strong enough or committed enough for the premier league certainly not upfront on his own
O Most people are being a bit harsh on the player
O 
He needs to be talked to about going down too easy. I think he's at he was at his best when we played two up front with Sakho. We haven't had both available at the same time yet this year. I think that combo works very well as they both have great pace and their style of play complements each other. He's too much of a light weight for the lone striker role.