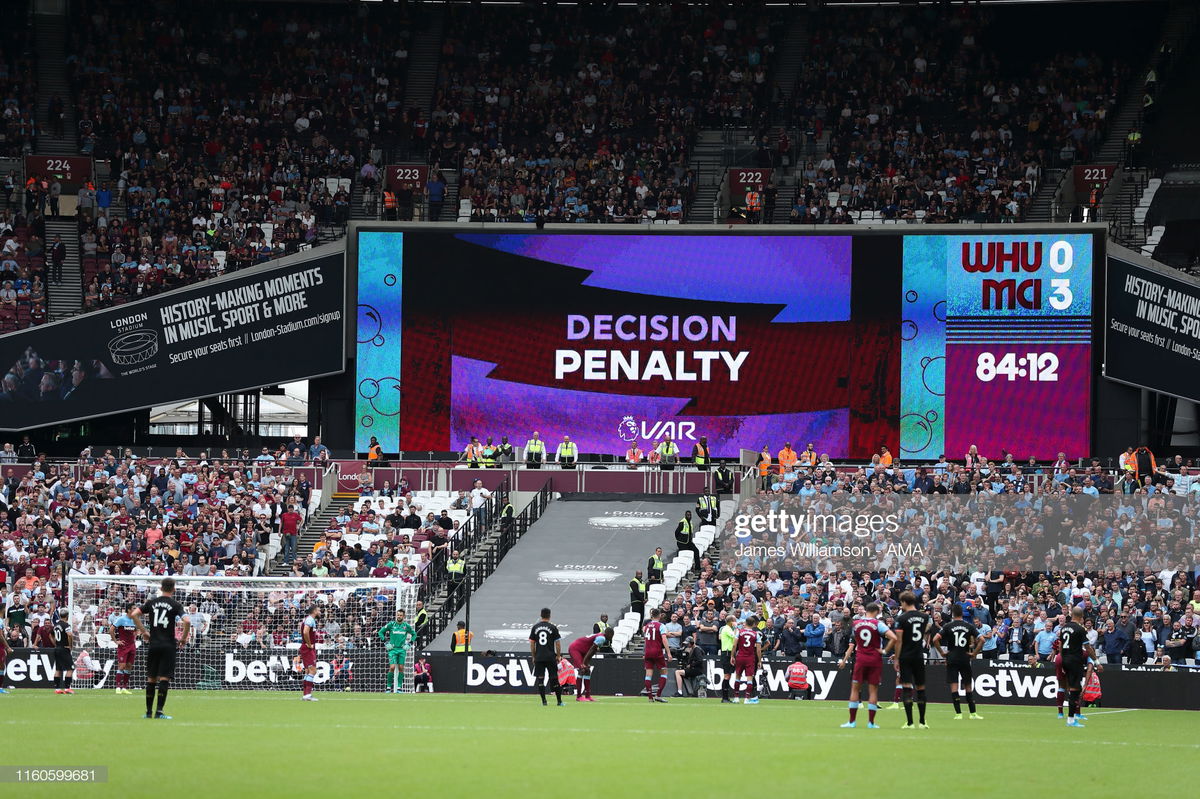 Worries about falling attendances via VAR decisions – and the way they are communicated to the fans could soon be on the way,
As things stand there has been a lot of unhappiness that VAR incidents  are only displayed to fans if the initial decision has been overturned.
That has left many fans confused and unhappy as to what actually occurred to  instigate the inquiry in the first place.
It gives a big advantage to the stay at home armchair fans watching matches live via Sky, BT or unofficial streams which certainly seems wrong.
Do far in it's first year of operation VAR has overturned 15 decisions in the first eight referees have been encouraged to allow the officials at Stockley Park to advise on decisions instead of using the pitch side review screen, which would give fans further indication something was being looked at.
Clubs voted unanimously for the introduction of the new technology and remain convinced it is the way forward for the game but change looks certain to be on the way t ensure the fans inside the stadiums are as aware of what's going on as the TV viewers.
The London Evening Standard quoted Brighton chief executive and deputy chairman  Paul Barber as saying: "We've had two experiences at the Amex this season of VAR goals being disallowed for us and I should start by saying both of them are correct. The way in which they were managed though was quite different."
There has also been much criticism of the situation among West Ham fans who last weekend found the team beaten by a VAR decision against Palace.
And it seems virtually certain that changes are on the way amid anxities that fans could shun games as a result of the situation.
Not many would argue that VAR has been a success in "getting it right " since it's arrival but the first consideration has to be for the paying customer and it's right that the situation is about to be addressed