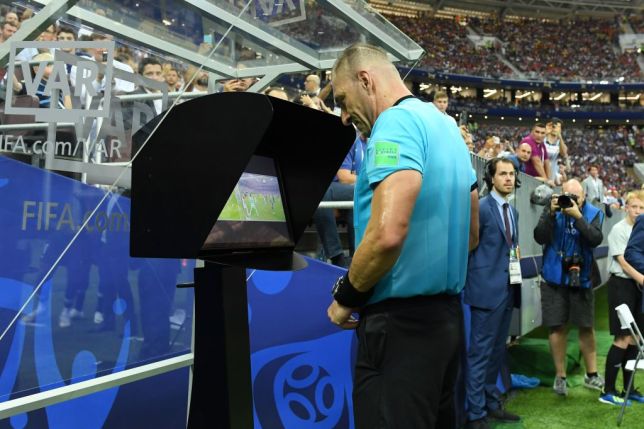 Plans are being sorted out to overhaul VAR technology next season.
The Times says clubs have been told at a meeting of Premier League shareholders that things are underway to ensure that the discrepancies – not to mention downright wrong decisions – are ended once and for all.
An action plan is reportedly being created by top flight bosses to address where VAR needs to improve.
Any changes that are to be made will be run through with referees and officials during the summer.
It is being reported that at the heart of the plan will be making sure that calls on subjective decisions are consistent.
Offside calls that are marginal will also be addressed.
ClaretandHugh says: This is good news. VAR was always going to have teething troubles but no one could possibly have imagined the various problems  it would run into during the first season. When a finger nail is adjudged to be offside there really is a problem and the sooner this is sorted the better. However, personally I want to see the handball rule looked at as keenly and whatever happened to the shirt tugging ultimatum of a few seasons back? That is probably football's trouble. Too many rules but the idea that you can hammer a ball against a player's arm and get a pen as a result is possibly the most ludicrous of the lot. That needs to change as of course does VAR where far too many people are involved and the referee is left shrugging his shoulders and murmuring: 'Not my issue guv.'