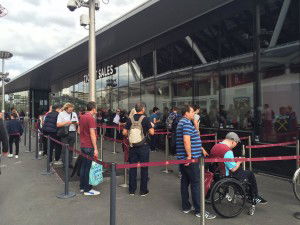 ClaretandHugh understands the club are to make an official announcement next week to scrap the use of the unpopular Premium rate telephone numbers.
The move follows a campaign led by CandH which saw over 1,600 supporters sign an online petition calling for an end to the expensive telephone services.
Many supporters have previously complained of massive mobile telephone bills after calling the Premium rate number which can cost up to 68p per minute for over an hour when trying buy or upgrade tickets.
But now many of these charges should be a thing of the past after senior management found a way to get out of their existing telecoms contract.
West Ham were one of 20 clubs in the top two divisions to continue use of these numbers. Two years ago, it was 31 out of 44 clubs in the top two tiers of football ripping off their fans. West Ham's move will leave 19 to change their ways.
Clubs receive a fraction of the 68p per minute charge coughed up by fans with up to 55p per minute going to the mobile operator and a further 6p going the premium rate telephone provider, leaving the club with 7p per minute or less.
Well done West Ham! Thanks for listening! A positive piece of news for many supporters.