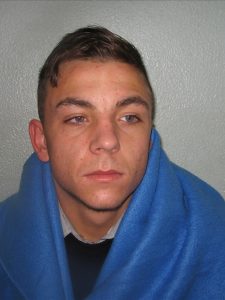 A man has been jailed following his conviction for an attempted robbery which involved a high speed chase along busy roads. Jack O'Brien of  Dagenham was convicted at Basildon Crown Court on Friday, 1 September, and sentenced for six years for attempted robbery.
Police were called at around 12:45hrs on Wednesday 2 November 2016, to reports of two men on motorcycles attempting to rob the driver of a car on Romford Road in Chigwell.
The two men threatened the driver of a green Jeep Wrangler whilst he was stationary at a red traffic light. One of the suspects spoke to the driver admiring his watch and then said: "Give me the watch". He intimated through gestures that he was in possession of a firearm before attempting to block the car as the driver sought to get away.
The victim was able to drive off when the lights turned green and he called police for assistance.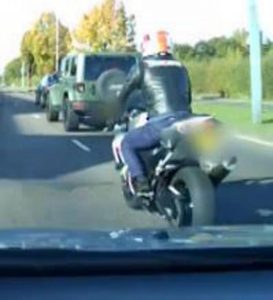 The suspects continued to chase him along Whalebone Lane North towards the A12, but they abandoned their pursuit and drove off empty-handed. Detectives launched an investigation and carried out extensive CCTV enquiries. They were able to obtain footage from cameras onboard local buses, as well as from a dashcam which clearly showed the attempted robbery and chase.
One of the suspects was linked to other offences due to his distinctive crash helmet and jacket. He was quickly identified as O'Brien.  When O'Brien was arrested on 12 November 2016 he was found to be in possession of the motorbike, leathers and helmet that he had been wearing at the time of the attempted robbery.
He was positively identified by the victim during an identity parade and charged the following day.
Detective Sergeant Brett Hagen, who was the Senior Investigating Officer in the case, said: "This was a welcome but entirely expected guilty verdict due to the compelling and overwhelming evidence against the defendant, Jack O'Brien. The moving footage of the vehicle chase shows the persistent and reckless lengths this man went to in order to try to steal a high value watch. "I would like to thank the victim who showed great courage and calmness throughout this terrifying robbery attempt."   The second suspect remains outstanding.
In the CCTV footage of the pursuit, O'Brien is the rider circled in green.
Carroll is circled in Yellow and the second suspect is circled in red.