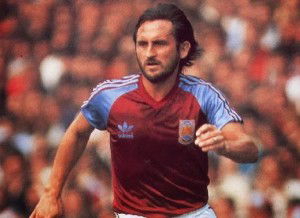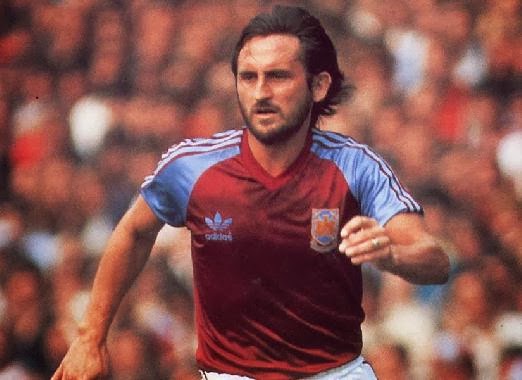 Frank Lampard Senior might only have scored 22 goals in his 18-year West Ham career, but he can lay claim to perhaps the most iconic goal celebration in Hammers history – on this day 40 years ago!
With just two minutes remaining in extra-time of the 1980 FA Cup semi-final replay against Everton at Elland Road and the scores locked at 1-1, Lampard swooped with a diving header to send the Hammers to Wembley . The goal itself was memorable enough, but Lampard's famous jig around the corner flag topped it off.
Enjoy the moment in a two-part grainy video below- and Alan Devonshire's solo goal which opened the scoring – again in the video.