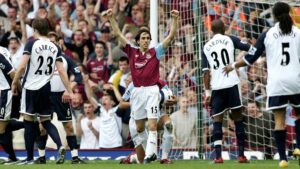 This evening we remember Lasagne-gate, the food poisoning controversy that infamously cost Spurs a place in the Champions League on the final day of the 2005/06 season but delighted West Ham and Arsenal fans.
In May 2006, Tottenham travelled to the Boleyn Ground only needing to match Arsenal's result against Wigan in order to clinch the final Champions League spot at their rivals' expense.
It all came down to an infamous lasagne. Tottenham's pre-match meal caused an outbreak of vomiting and nausea among the players at their Canary Wharf hotel on the eve of the game, and the effects were obvious as Martin Jol's off-colour side succumbed to a costly 2-1 defeat to Werst Ham the next day.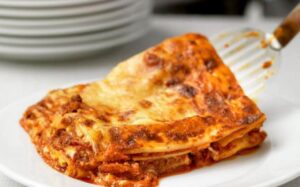 Late on Saturday night, instead of dreaming of the Champions League, many of Spurs' players began to fall ill.
Carrick and Keane were among the afflicted, so too were Edgar Davids, Aaron Lennon and Michael Dawson. The situation was so drastic that Spurs requested a postponement, only to be told that a failure to fulfil the fixture could lead to a points deduction. Jol had little choice but to field many of the players who had spent the previous evening – and much of the morning – being violently sick.
Out on the pitch, it didn't take long for West Ham to take advantage. Carl Fletcher scored the opener after just 10 minutes, and while Jermain Defoe did manage an equaliser shortly before half-time, the depleted visitors soon started flagging.
By the time Yossi Benayoun put West Ham back in front in the 80th minute, Arsenal were already 4-2 up against Wigan thanks to a Thierry Henry hat-trick. Tottenham's fate was sealed, and as Arsenal celebrated a happy climax to their final game at Highbury, Spurs trudged back into the Upton Park dressing room in despair.
Watch the full game below: